For waste tires, oil, and plastic that cannot be easily recycled, our patented technology, Osema Drive™, can reduce them in an environmentally-friendly process into refuse-derived fuel (RDF) like diesel for use as fuel for transportation or power generation.
Osema Drive™ can help achieve several different goals:
Process waste oil, tires, and plastic to generate diesel
Clear out existing build-ups and remediate landfills and dumps
Process all other types of waste, e.g. MSW, e-waste, and agri-waste
Support ocean waste plastic clean-ups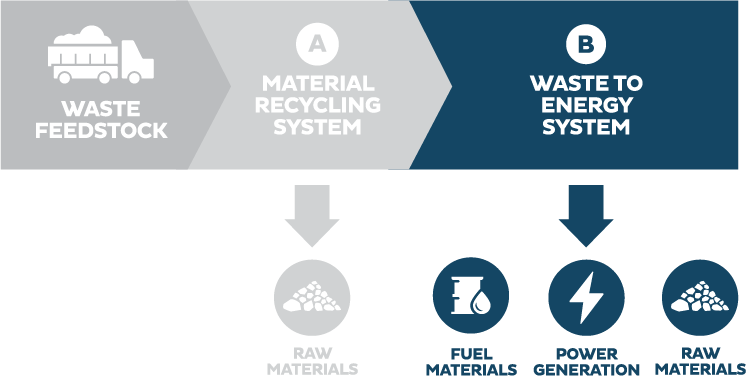 ---
How is the Osema Drive™ better?
Osema Drive™ is a patented technology that advances current pyrolysis techniques through our usage of nano-technology to make the process efficient, non-pollutive, and commercially attractive.
Our revolutionary system and process design allow us to offer a truly airtight equipment capable of continuous operation. Coupled with our proprietary nano-catalyst formula, we are able to control our product output to create low-sulphur diesel at a lower operating temperature.
The entire process is safe, stable, and certified to have zero pollutive emissions. Once started, our plants draw little power from the grid because a portion of the generated diesel will be used in our generators to supply the electricity for the nano-pyrolysis.
While the Osema Drive™ system tends to be deployed for waste tyres, oil, and plastic, the system can also handle all kinds of waste, including municipal solid waste (MSW), e-waste, and agricultural waste, to provide a cleaner form of waste management.